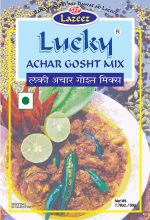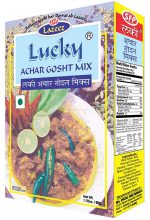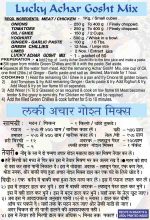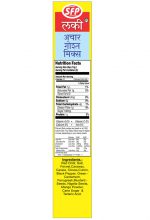 Achar Gosht Masala
$2.25


Achar Gosht is the authentic rustic recipe from Indian subcontinent, which combines the range of flavors to engage your palate. This dish combines the meat with tangy spices to give it the "achari" (pickled) flavor, hence the name is Achar Gosht. Though it is traditionally cooked with mutton, but now various other versions are also available. People also make it with Chicken and for vegetarians Achari Paneer is also made. With different versions one thing remains the same and that is the Achar Gosht Masala powder. Achar Gosht by Lucky Masale is the perfect blend of tangy spices which gives the most authentic taste. A few things about the Achar Gosht Masala powder packet:
♦ Readymade Spice Mix for Making Mutton or Goat Gravy / Stew or Thick in few Simple steps.
♦ Easy to use & anyone can cook.
♦ Low in Sodium/No MSG/No Artificial Color.
♦ adds the best Flavor to your Mutton/Goat Curry.
♦ Net weight of the packet is 50 g./1.76oz.